Van den Broek Warehousing can look after all your logistics needs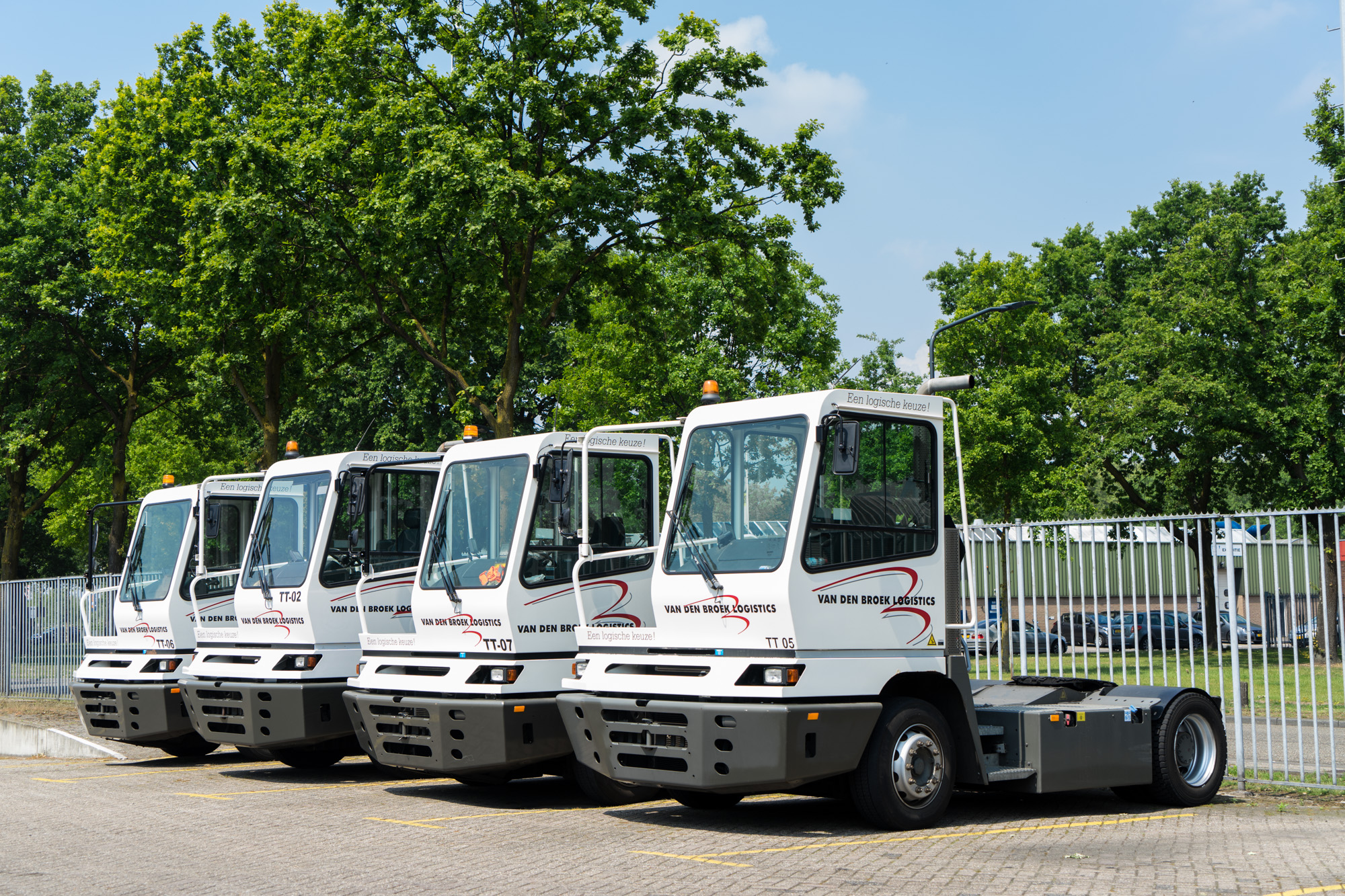 Van den Broek Logistics' fleet of vehicles is comprised not only of 80 modern trucks, but also equipment for express transport and terminal trucks. These terminal trucks, or tractors, are used for transporting trailers over short distances.
Terminal trucks are fitted with a fifth-wheel coupling which enables trailers to be shunted quickly and easily from one part of an industrial park to another. Likewise, these trailers are shuttled daily between the various Van den Broek Logistics sites.
On request, Van den Broek Logistics can locate static trailers on the customer's site, so that there is always an empty trailer on hand which the customer can load at a moment's notice. Once the trailer is ready, all that is needed is a telephone call to ask us to pick up the trailer so that the consignment can be transported to its destination.